Contents:
Comparison of the researched painting and Mauve's paintings
Our researched painting is definitely inspired by paintings of Anton Mauve in terms of composition and theme.

Anthonij (Anton) Rudolf Mauve (18 September 1838 – 5 February 1888) was a Dutch realist painter who was a leading member of the Hague School.
He was a very significant early influence on his cousin-in-law Vincent van Gogh.

He is mentioned directly or indirectly in 152 of van Gogh's surviving letters.

Van Gogh spent three weeks at Mauve's studio at the end of 1881 and during that time he made his first experiments in painting under Mauve's tutelage, first in oils and then early the next year in watercolour (previously he had concentrated on drawing). Mauve continued to encourage him and lent him money to rent and furnish a studio.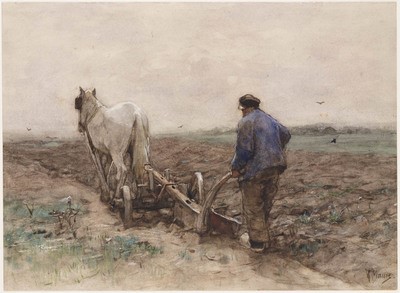 Mauve, Anton (1838 -1888)
Netherlands
Teylers Museum
1880 - 1881

Mauve, Anton (1838 -1888)
Netherlands
National Library of the Netherlands - Koninklijke Bibliotheek
Mauve, Anton (1838 -1888)
Netherlands
Noord-Hollands Archief
Mauve, Anton (1838 -1888)
Netherlands
Gooi en Vecht Historisch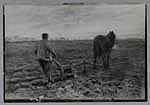 Mauve, Anton (1838 -1888)
National Library of the Netherlands - Koninklijke Bibliotheek
June 2022
Report of physical-chemical research
by
Department of Conservation Chemistry and Physics, Faculty of Conservation and Restoration of Works of Art, Jan Matejko Academy of Fine Arts in Kraków
Research performed:
Xray (RTG) fluorescence macro scanner (MAXRF): Dr. Maria Goryl
Data processing and interpretation: Dr. Maria Goryl